Compressed Natural Gas (CNG)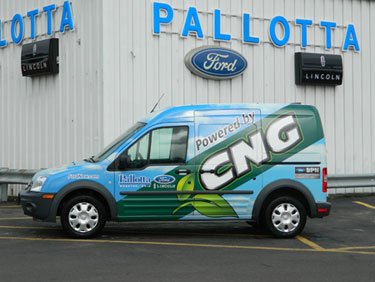 Why CNG?
Compressed Natural Gas (CNG) is Clean, American, Affordable & Abundant.

The CNG used in Natural Gas Vehicles (NGV's) is the same natural gas that is piped into millions of homes for cooking and heating. CNG is odorless, colorless and tasteless and consists mostly of methane (CH4).

CNG, although a fossil fuel, is different from gasoline, diesel and coal because it does not contain the same harmful compounds found in other fossil fuels. CNG has negligible sulfur dioxide content, does not contain lead, has low nitrogen dioxide content, a low particulate content, and low carbon monoxide content. As well, CNG does not require carcinogenic (cancer-causing) additives to boost octane levels because natural gas is naturally high in octane. CNG is not toxic or corrosive and will not contaminate ground water.